Pressurized bottle to refill oil up to 1.8 liters, for example in the pit lane
Total capacity: 2.2 liters
Weight: approx. 970 g
Working pressure: 6 bar (tested 25 bar)
Easy to fill; pressurize with Schrader valve, easy to stick onto the receiver nipple
Dry break, no spillage
The basis of our Oilstick Magnum is the red pressure bottle. Depending on which coupling system you have installed on the vehicle side, we can equip the bottle with the appropriate dispenser. There are two different coupling systems available. The F2K system and the LiTec system. The F2K system is compatible with the Wiggins system.
The choice
Oilstick Magnum with F2K Dispenser
Z-B 1000 1043
Oilstick Magnum with LiTec Dispenser
Z-B 1000 1026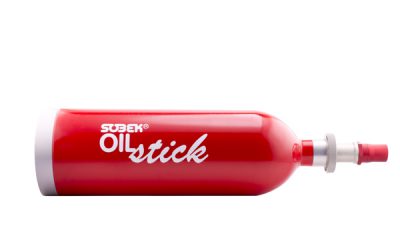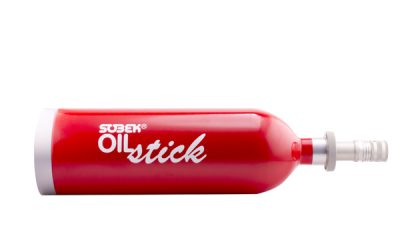 F2K Coupling set:
If you order  the F2K Oilstick Magnum with the order number Z-B 1000 1043, the following dispenser is mounted to the bottle:
F2K Dispenser Thread -08 (Z-Q 0200 0015)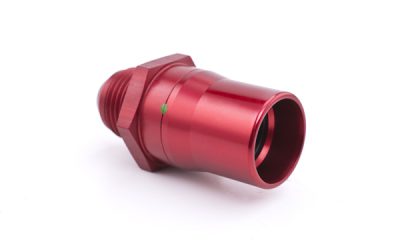 For the car side, you need the following receiver:
F2K Receiver Thread -08: Z-Q 0200 0014, or your Wiggins system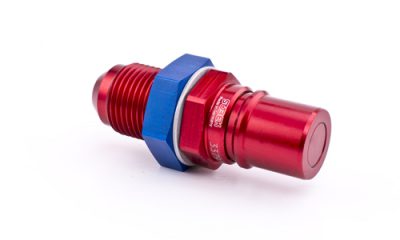 LiTec Coupling set:
If you order  the LiTec Oilstick Magnum with the order number Z-B 1000 1026, the following dispenser is mounted to the bottle:
LiTec Dispenser, Thread -08 (Z-Q 0001 8046)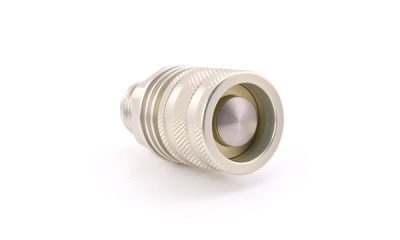 For the car side, you need the following receiver:
LiTec Receiver, Thread -08: Z-Q 0001 8034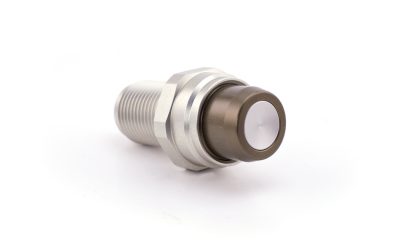 Oilstick Mini
Z-B 1000 0041
Quick filling of oil circuit by a pressurized bottle, coupling with QDV LiTec
FORM
Weight 510 g
Length 316 mm
Total capacity 0,6 l
FIT
Filling with LiTec QDV
Pressurization with Schrader
Receiver vehicle side LiTec Z-Q 0001 8034 (additionally required)
FUNCTION
Max. pressure 10 bar
Working pressure 6 bar
Integrated manometer
Approx. 3/4 of total capacity is filling quantity