Medical technology plays a pivotal role in the realm of healthcare, offering cutting-edge technologies and processes that significantly contribute to disease prevention, diagnosis, and treatment within global healthcare systems.
The dynamic landscape of medical technology is shaped by prominent trends such as digitalization, automation, and an increasing emphasis on sustainability. These trends, however, must contend with ever-stringent regulatory requirements and evolving legal frameworks. Consequently, manufacturers face escalating demands in terms of product quality, safety, and efficacy, all while grappling with mounting time and cost pressures. Factors like rising approval expenses and unforeseen events like the COVID-19 pandemic compound the technological and economic challenges faced by the industry.
Whether you require assistance with product development, design, construction, testing, validation, data analysis, or quality management, our team of highly skilled experts stands ready to deliver tailored solutions that meet your precise needs. We cater not only to large corporations but also to small and medium-sized enterprises as well as start-ups.
We are specialists in designing medical technology products by seamlessly integrating electronics, software, and mechanical components to form intricate mechatronic systems. Beginning with the initial design and prototyping phases and extending through to achieving series-production readiness, we excel at developing unique, innovative, and cost-effective solutions for you. Our process harnesses the power of state-of-the-art 3D CAD software to bring your vision to life.
Electric Drives & Control Electronics
Our electrical drives and control electronics can be tailored to specific customer requirements, including adjustments to housing, shaft, poles, winding, etc. Our software is intelligent – we can provide a safety-related control mechanism, redundant control logic, and bidirectional communication.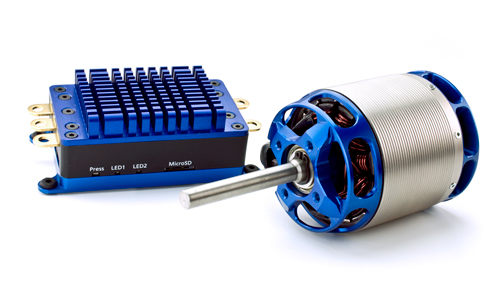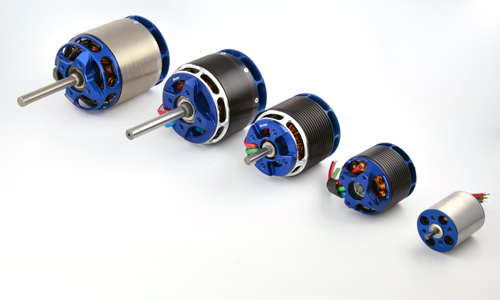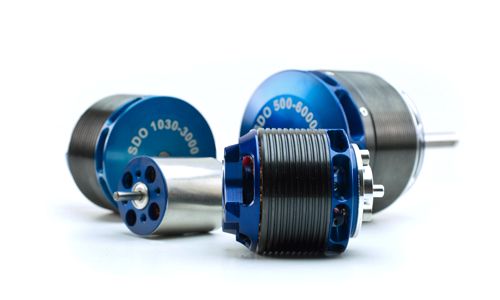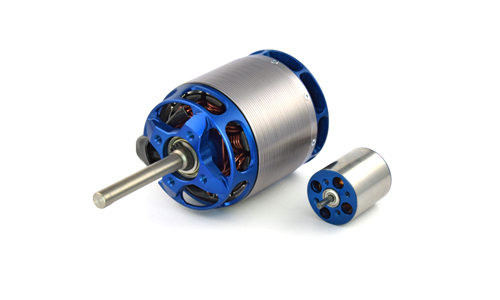 You have three choices:
You can start with one of our basic products, use a derivative product, or share your distinct requirements with us and we will provide you with a customized solution precisely tailored to meet your individual needs.
Explore our basic products to acquaint yourself with our development and manufacturing capabilities. Primarily focusing on pumps, valves, control electronics, and electric motors, we have crafted a portfolio of products catering to our core markets' typical requirements.
KEY FEATURES OF OUR ELECTRIC DRIVES:
Brushless inrunners (BLDC)

Brushless Outrunners (BLDC)

High power density

Efficient heat management
KEY FEATURES OF OUR CONTROL ELECTRONICS:
Block and sine commutation (FOC)

Numerous communication interfaces (e.g. CAN, RS232, PWM, LIN, UAVCAN)

Individual adjustments according to customer requirements possible (hardware, software)
Control Electronics Customization
We design and produce every electronic control unit in-house – in this respect, our hardware enables us to react flexibly to different requirements, for example, with regard to installation space or performance.
Our software is intelligent – we can provide a safety-related control mechanism, redundant control logic, and bidirectional communication.
Electric Drives Customization
Our variants offer customized drive solutions derived from our Stock Service product range. These adaptations encompass winding modifications, diverse shaft options, alternate brush choices, varying transmission ratios for gears, and using different materials for gear wheels. These adjustments result in drives precisely tailored to your specific requirements.
Mechatronic drive systems 
Our expertise extends beyond the design and production of DC and BLDC motors, gearheads, sensors, and controllers. We possess the capability to seamlessly integrate these drive components into a bespoke mechatronic unit, all within a single housing.
We start where others stop. Whether you require a solution for a unique application, challenging environmental conditions, limited construction space, or an integrated approach, we invite you to arrange a conversation with our specialists to explore your project further.