As a full-service provider, we offer you everything to do with industrial electronics production – material procurement, SMD assembly and reflow soldering, THT assembly / manual soldering, assembly production, function tests and ICT, as well as protective coating of assemblies.
We manufacture small, medium and large series as well as prototypes, samples and pilot series at our location.
Our staff is trained in quality management, our processes are certified – the guarantee for the satisfaction of our customers. Numerous control steps ensure consistent quality.
No product leaves our company without being checked, according to our specifications and, if requested, according to customer test specifications.
Demanding sourcing – circuit boards from top suppliers, worldwide supplier network

SMD assembly and reflow soldering

ICT

Hand soldering

Function and final test
Flex circuit boards

Multilayer

Thick copper layers

Embedded parts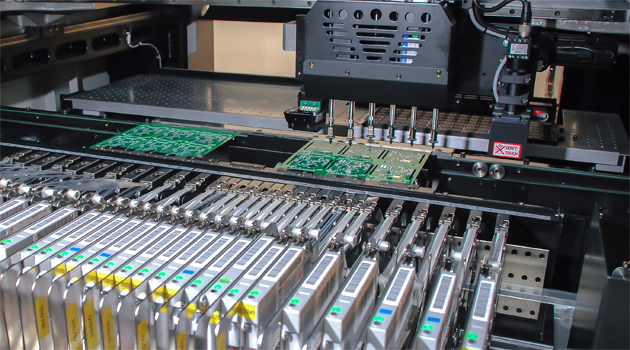 SMD System
Our electronics assembly is conducted internally. Our SMD system boasts precision, adaptability, and efficiency, capable of placing components at a rate of up to 15,000 per hour.
7-Zone Reflow Oven
After assembly, the circuit boards pass through the 7-zone reflow oven with 5 heating and 2 cooling zones. This is how we ensure the optimal hold of the components.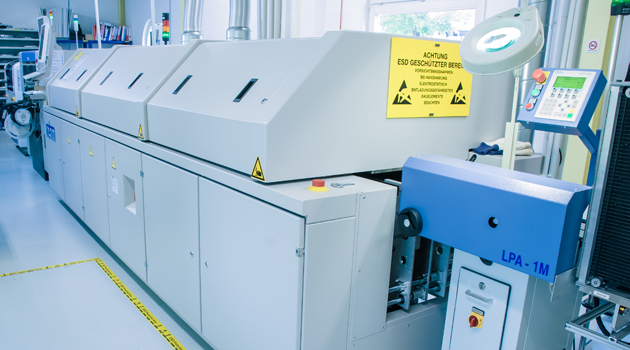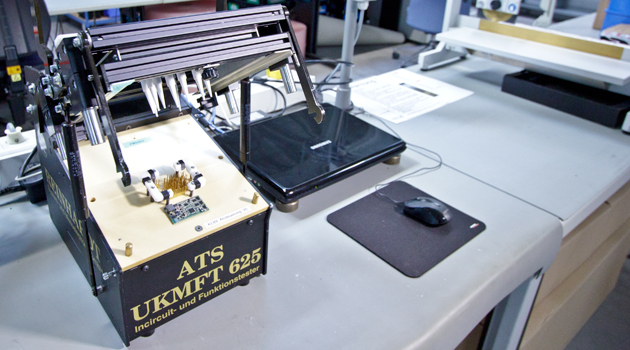 ICT
Our In-Circuit Testing (ICT) serves as an integral part of our quality assurance process. During this initial production phase, we thoroughly examine device parameters and verify electrical connections.
Electronics Assembly
Our experts excel in the art of manual soldering for both components and cables, as well as the meticulous assembly of components within enclosures or housings.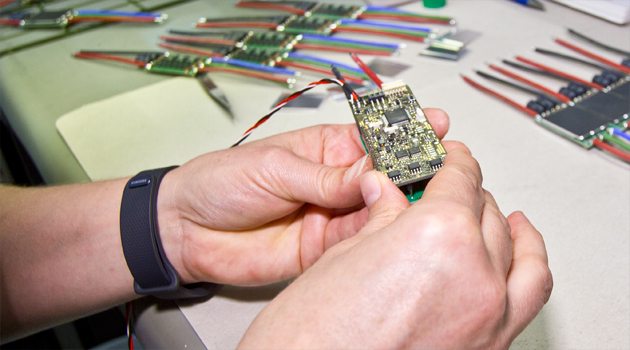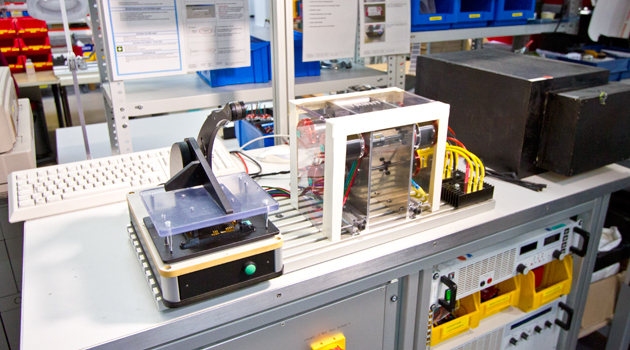 Electronics Final Test
Every individual electronic component undergoes a conclusive testing phase, during which the electronics are activated, and critical parameters are meticulously assessed within strict tolerance limits.