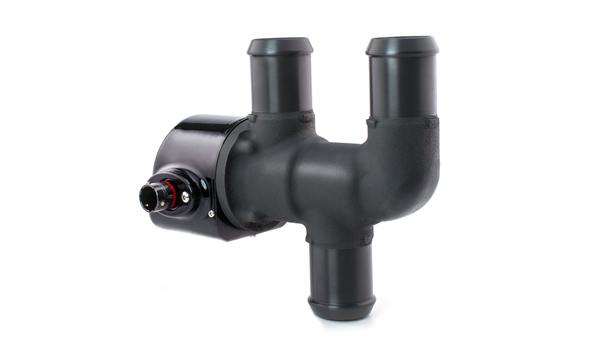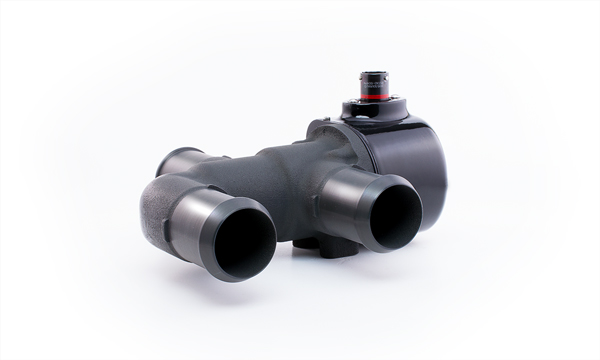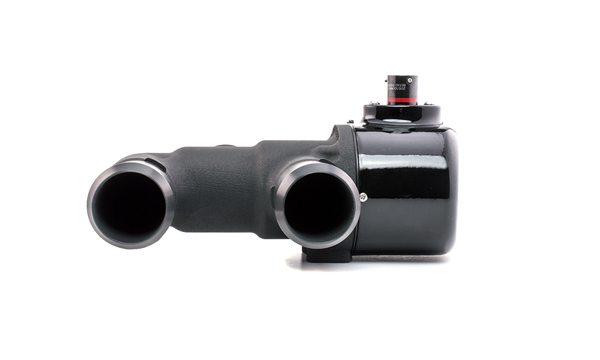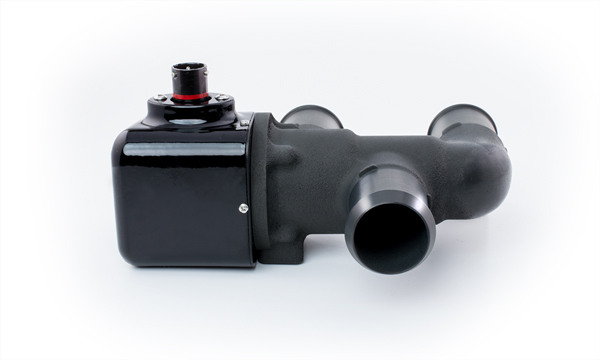 Z-V 8000 0100 – Stepper Motor Controlled Valve 100
LIGHTWEIGHT: 560 g
COMPACT: 172 x 73 x 140 mm including ECU
HYDRAULICALLY INVISIBLE:0.13 bar pressure loss at 100 l/min (valve 50 % open)
This electrically-driven valve for dynamic controlling of flow rates is designed for cooling with two parallel circuits e.g. for dielectric media or water/glycol.
The valve is made of aluminum/PEEK and works with a double-sided poppet/needle valve design principle. This makes the valve ideal for intelligent controlling of flow rates. Of course, this valve can also be scaled to any requirements at different flow rates and different media.
By integrating the control unit into one housing together with the valve, we can offer a very compact and lightweight valve unit that can be mounted flexible in the installation space.
Details:
Valve: poppet/needle valve, double-sided design
Drive: Stepper motor
Control electronics:

Customer-specific interfaces (CAN, LIN, etc.)
Time for maximum travel < 26 s
Emergency mode if the communication interface disconnects

Hydraulic connections: 32 mm (1 ¼") inner hose diameter (other connections available)
Electric connections: Souriau 8STA 0 10 04 PN, on vehicle side Souriau 8STA 6 10 04 SN
Mounting: According to requirements
Measurements:
Length: 172 mm
Width: 73 mm (without electrical connection)
Height: 140 mm