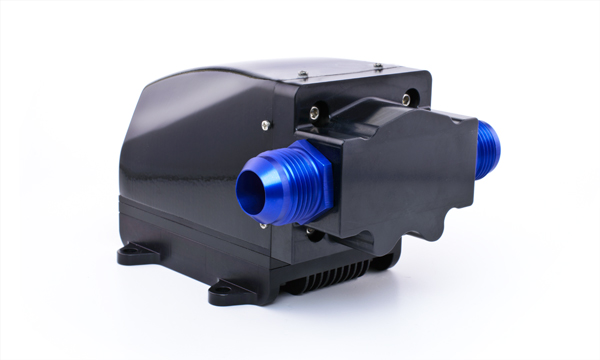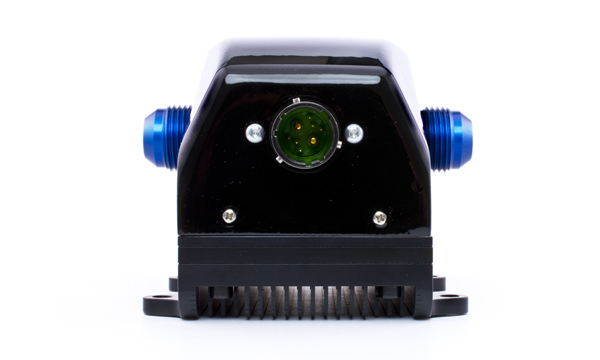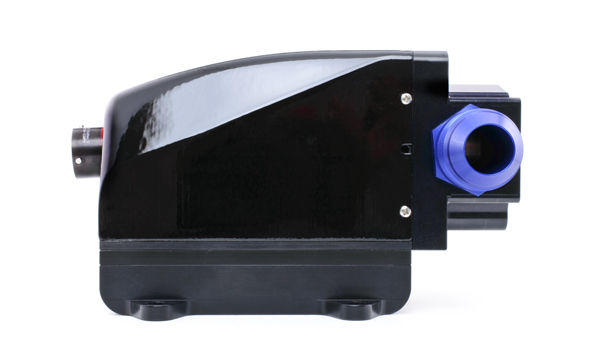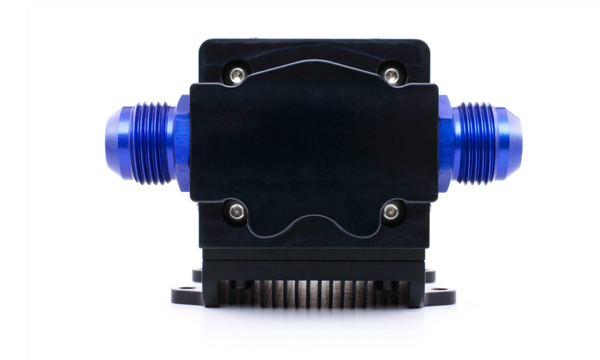 Z-P 2000 0066 – Oil Pump IFC 1200-3
LIGHTWEIGHT: 1200 g
COMPACT: 142 x 101 x 90 mm including ECU
POWERFUL: up to 20 l/m @ 3 bar
This electrically driven high-performance pump with BLDC motor and intelligent control electronics is designed for oil circuits.
The pump head is made of aluminum and works using the gerotor principle. Under the conditions of 80 °C medium and 80 °C ambient temperature, the pump delivers 1200 l/h at 3 bar, but the performance is adjustable depending on load condition as well as the temperature of the processor, the environment, and the medium.
By integrating the control unit into one housing together with the pump head, we can offer a compact and lightweight pump unit that can be flexibly mounted in the installation space.
Details:
Pump: Gerotor pump
Engine: BLDC, external rotor
Motor control: Sensored or self-sensing
Control electronics:

Customer-specific interfaces (CAN, LIN, UART, etc.)
Standard ON/OFF with intelligent performance control depending on load status, processor temperature and ambient/medium temperature
Sensored or self-sensing available

Hydraulic connections: -12 JIC (other connections available)
Electric connections: Souriau 8STA0 12-26 PN, on vehicle side 8STA6 12-26 SN
Mounting: 4 M6 screws
Measurements:
Length: 142 mm (without electrical connection)
Width: 101 mm (with mounting tabs, without hydraulic connections)
Height: 90 mm