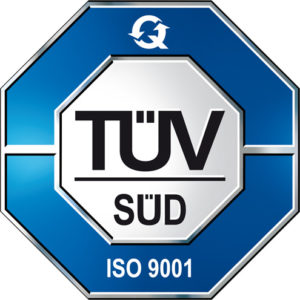 Quality Management
Quality is the result of many years of experience in combination with a continuous improvement process. Quality builds trust, and where there is no trust, there is no customer loyalty. As a medium-size high tech company, we demonstrate performance. Performance means offering ideas, quality, and reliability – for the individual development of a prototype as well as for a standardized repeat order.
So quality is our foundation. All operational companies are DIN ISO 9001:2015 certified.
In production, we particularly emphasize precision and compliance with all relevant quality norms. Our certification guarantees flawless processes and timely results.